Sign Up to receive updates and get your first FREE download:
T

he Make it Right Technique 
Be the first to know about new courses, services, and special offerings PLUS news and information that will help you get on the path to becoming a No-Problem Parent™
Hello, Parents!
What brought you here today? Experiencing resistance in your home? Feeling like your c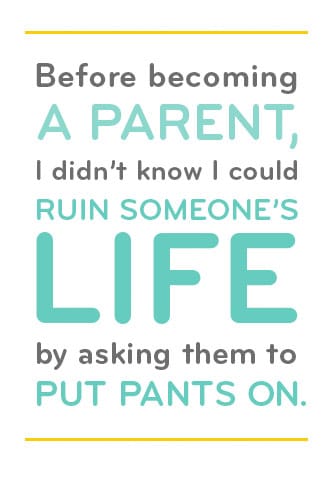 hildren never listen to you? Maybe you are exhausted from handing out consequences that never work. Or, embarrassed that you can't fix the problems yourself. Are you scared because the challenges feel overwhelming and out of control? Sometimes they're small, but mighty.
I can help.
As your Parent Strategist, I'll help you learn new effective ways to deal with and overcome your child's behavior challenges. My No-Problem Parenting™ solution will transform your parenting style so that you can become the confident leader your kids crave you to be!

With Becoming A No-Problem Parent™, you don't have to drive to an appointment, fill out lots paperwork or take months to see changes. In fact, you can watch the videos in the comfort of your own home, and see a change in your interactions with your child after just the first video.

Parent coaching helps single parents and couples uncover strategies to shift behavior and family dynamics. When you've tried everything, it's time to change the conversation. Engage and interact personally with Jaci in a private coaching session (in-person or via video chat).

LISTEN TO THE PODCAST
Parenting is fun and hard and no doubt there are LOTS of problems that come with raising kids. In fact, I guarantee you'll have problems raising your kids! And guess what! That's OK!
No-Problem Parents are prepared to turn any problem into a No-Problem and strengthen their relationship with their kiddo at the same time!
In this podcast, you will find down to earth, practical, fun, no-nonsense and even "bass-ackwards" tips and ideas for how to navigate this thing we call parenting. You'll hear stories from other parents about how they got through their kiddo problems, learn about resources on a variety of parenting topics and increase your confidence as the leaders of your home!
Hugs and High Fives Parents! You Got This! No-Problem!

Meet Your Parent Strategist
Do you have a child who is defiant or withdrawn? Nothing seems to help, and you just don't know what to do? I teach parents how to get to the root of the problem and then empower them to know what to do to help their child. I empower moms and dads to be confident in their parenting despite their child's behavioral or mental health challenges via a model I've created called the No-Problem Parent™.
I have been a counselor and coach in the field of parenting for over 30 years and have over 40,000 hours experience working with children and parents. 
Parenting Coach Jaci Finneman
"Parenting is often hard, and we all need a little help sometimes. Jaci is insightful, kind, and simply an amazing human being. My time with her has been incredibly worthwhile, and I learn something each time we meet. She's given me real strategies to try with my kids, so I don't end up yelling all the time! Timeouts didn't work for my youngest son. He didn't care about them AT ALL. What do you do with a child when punishment isn't effective? Jaci knows, and she taught me exactly what to do. She knows a million more strategies that she can share with you. I can't recommend her highly enough!"

"Jaci was great to work with and we saw a change in our kids behavior (and in our responses) in just the first session. Even though we finished our coaching package we still check in with Jaci whenever we need a quick idea of how to handle something new that comes up as our kids have grown. It's great to have Jaci just a phone call away."

"Jaci, I am amazed at your expertise, my client has not been this settled for months…5 days without incident or law enforcement being called is a miracle. Thank You for taking the time to intervene. I am in awe of your intervention with this family."

"We loved working with Jaci! Her insight into our son's defiant and defensive world was fantastic. Her advice has made an impact in the way his classroom works for him and the way he responds to us at home. We are so glad we found her!"

"Jaci is a Wonderful Resource! I often refer my clients' parents to Jaci when the parents are struggling to believe their child is making progress or when the child's behaviors are triggering the parents own mental health. Jaci supports and empowers the parents to help their child with day-to-day tough situations that ultimately enhances the therapy process."

"Jaci, Thank you for your humility. You are refreshing and extremely gifted. You empowered us to connect, to truly connect with our children. We had you in our home for just 3 hours and you gave us knowledge that will help us connect with our children for a lifetime. You are so down to earth and humble. At no time did we feel shamed or guilt-ed about our preconceived notions of what parenting should look like. You stood with us. You guided us. We cannot thank you enough for sharing your skills and experience. We will forever be grateful to you and your presence in our home."

"I have had the privilege and honor of working with Jaci Finneman for over 20 years. She is a highly trained and skilled counselor. Her insight and intuition with families is amazing. Jaci knows how to get to the heart of the matter and gets results where other professionals have failed. Working with children with attachment issues is challenging. It takes a highly skilled and motivated professional to work with these kids and their families. Jaci has endless compassion and enthusiasm for kids and she believes the parents are the key resource to their child's healing. Her energy is infectious. I would recommend her services to anyone who is struggling with their children."

"My wife and I were in the process of becoming new foster parents. At the time we didn't know anything about Reactive Attachment Disorder (RAD) and related behaviors. We weren't able to help our then 3-year-old "RAD" foster daughter. Her behaviors were out of control and making us miserable. At one point I called the County worker and asked to have the child removed from our home. She had previously been removed from two other foster home. The foster home social worker asked if we would try one more thing. That is when Jaci began working with our family and teaching us about RAD. We ended up adopting the child and she recently celebrated her 12th birthday. It has not been easy but the help that Jaci provided us has made things manageable and we recently celebrated 9 years together as a family."

"Jaci inspires hope to all parents and their children. She was a great help to my client when it was felt there was "no hope". She empowered the family and gave them a new perspective. She is full of energy and is always helpful with any questions you may have. I would recommend any family to her, she is a great resource for both the family and the professionals involved."

"Jaci Finneman… where to even start with this woman. Her talk on being "Mrs. Over Do It" resonated with me to my core. Her struggles with not putting herself first, and her desire to be helping others at all times – even when it wasn't needed or wanted – is something that so many women battle with every day. Why is it that we as women feel the need to exercise control, balance and perfection over everything? Where did this expectation come from, both internally and externally? Who knows, really, but the point is that it's time to slow the &$%@ down and notice what the world is telling us. Watch for signs. Keep your ears and eyes open to those around you. Pick up on cues and hints. And know when it's time for you to make a change for yourself. Know when to say "enough is enough," and when to indulge yourself in your dreams and wants. Once you reach that point, tear up your to-do list, grab a glass of wine (or pint of ice cream or whatever your vice may be), and remember that it's perfectly okay to put yourself first. "